Well I have been on a hiatus for quite some time. To be perfectly honest I didn't realise how long. Just been a little busy, we took a lovely trip to Queensland in July for our 20 year anniversary (I will share photos soon). Since returning I haven't really felt like colouring, so I decided to take a few classes with
Alyce from Kit n Clowder.
I really enjoyed her classes and loved getting the kits so I could put the cards together. I often have difficulty putting cards together. I tend to go for the clean and simple cards, so these are something completely different for me.
The first class I took was Picture Marci and here is my finished result. Please note frantage is not my friend...I don't think it ever will be!
The second class/kit I completed was Charmings. I used the no lines technique by stamping my image with toffee crunch momento ink. All these pleats were an incredible but fun challenge for me. And her hair well I am in awe of how Alyce colours hair so it was fun to see how she colours and learn from her.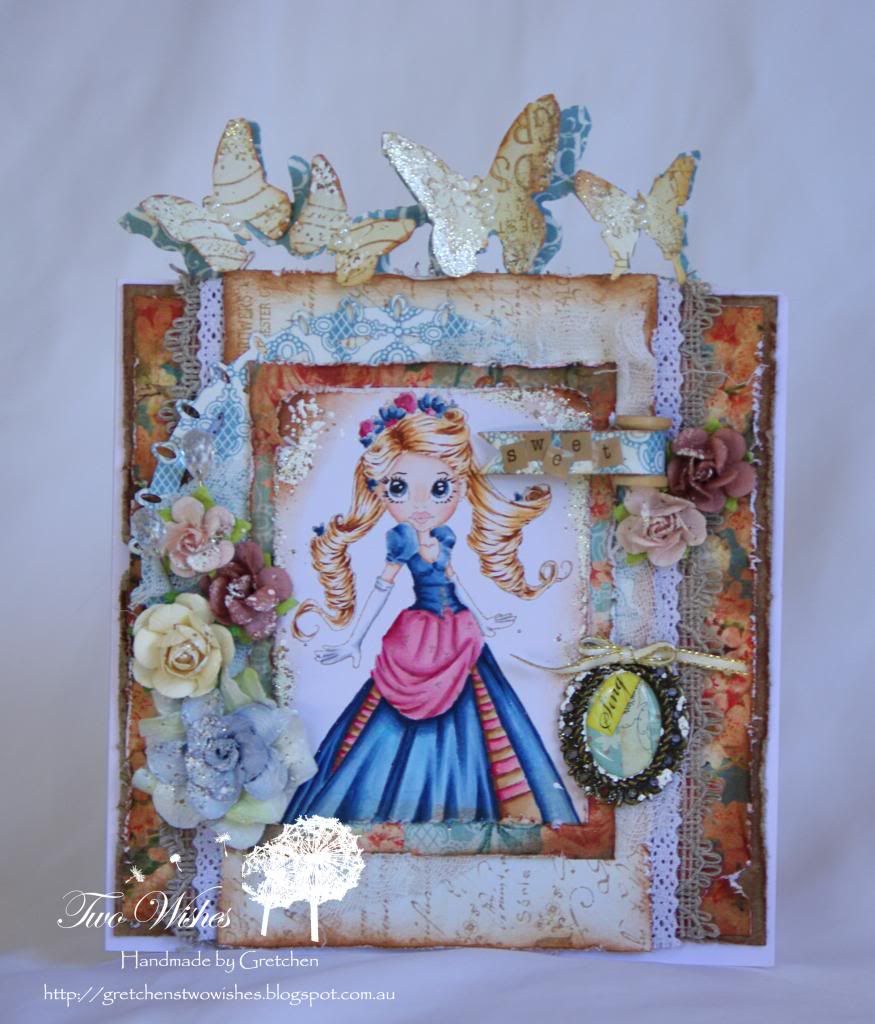 I am so grateful to Alyce and Arnolds for making these kits/classes available for those of us who can't attend live workshops, as far as I know there are no copic classes offered anywhere near where I live. It means I get to join in and learn new things without having to pay for airfares!
If you haven't seen any of Alyce's work I suggest you head over to her blog
Kit and Clowder
and check it out.