This week my husband and I celebrated our Wedding Anniversary. We don't do anything for our wedding anniversary we do however celebrate the anniversary of when we started dated. Even though we don't celebrate I made him a card.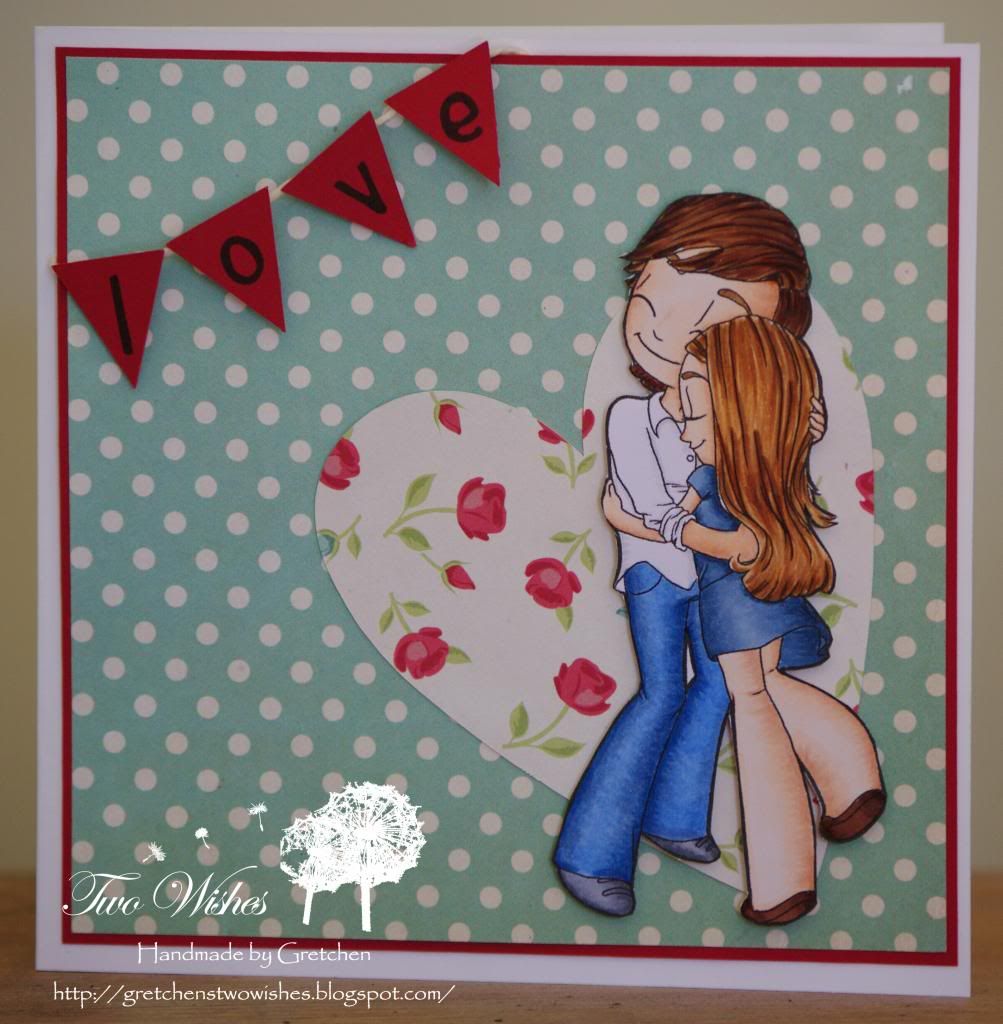 I used Squeezey Hugs a digi from
Some Odd Girl
. They are coloured with these copics
Hair E35, E29, E27, E25/E37, E35, E33, E53E
Shoes C7, C5, C3/E29, E27, E25, E35
I am entering this in
SOG January Challenge
sketch.