This card is so far out of my comfort zone I usually do clean and simple cards but I thought I would try something different and use a sketch. It wasn't different because it was a sketch (I use sketches sometimes) but it was all the embellishments and layers to this card that was different and a little difficult. I just kept adding more and more and now I don't really think I like it...it's a little overdone. What do you think? One of our new kittens loves it. She just wants to eat the fluffy white feathers.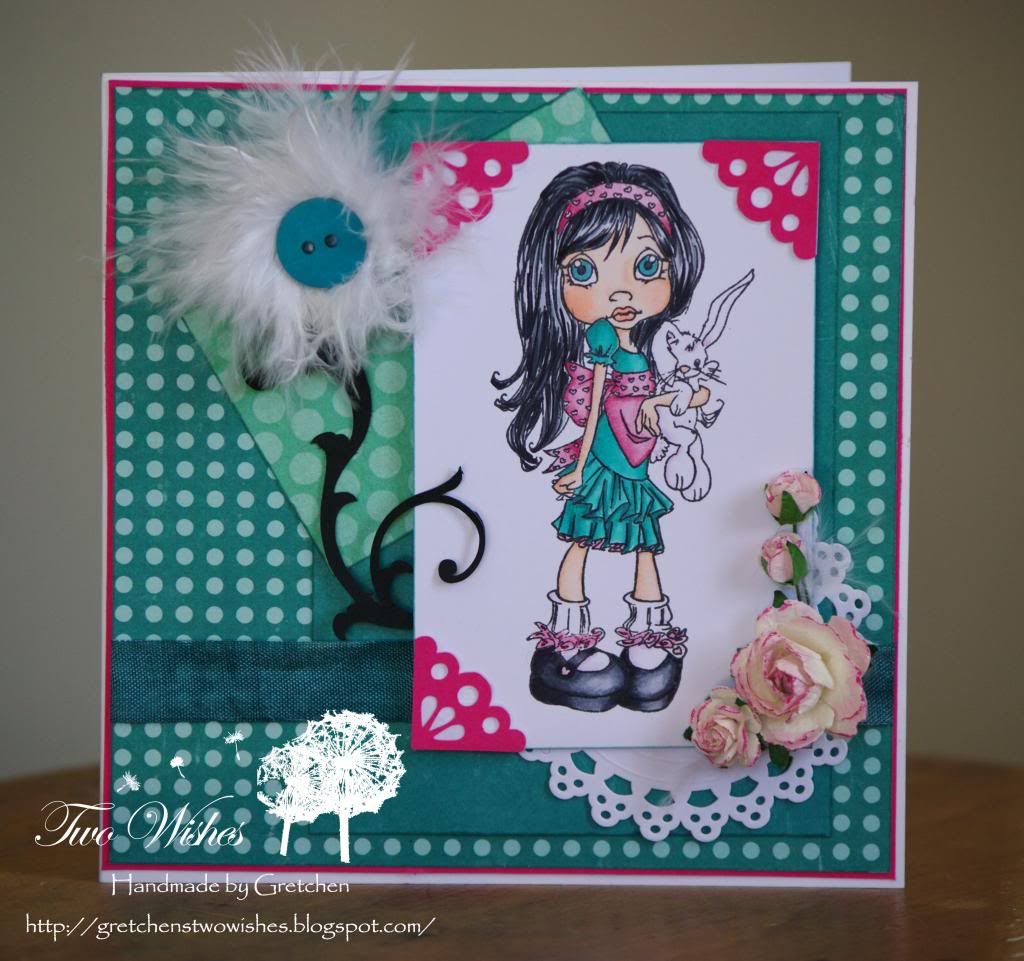 For my card I used
Bad Hare Day a rubber stamp from Krista Smith
Copics
Skin E11, E00, E000, R20
Hair and shoes C9, C7, C5, C3, C2, C1
Clothes BG18, BG15, BG13 and R85, R83, R81
Shadows BV00, BV0000
Paper My Minds Eye Life of the Party and Echo Park A Walk in the Park
Roses and white seam binding from Wild Orchid Crafts.
(I coloured the seam binding with BG18)
The flourish and corners were cut with my silhouette.
If you have made a new Easter creation I'd love to see it either leave me your link or enter it into the
Mad for Markers Easter Challenge
. Before I go I thought I'd give you a little peak at our new kittens. These photos are from the first week we got them (in January). They are British Shorthairs and in this photo they were almost 12 weeks old. They are a bit bigger now.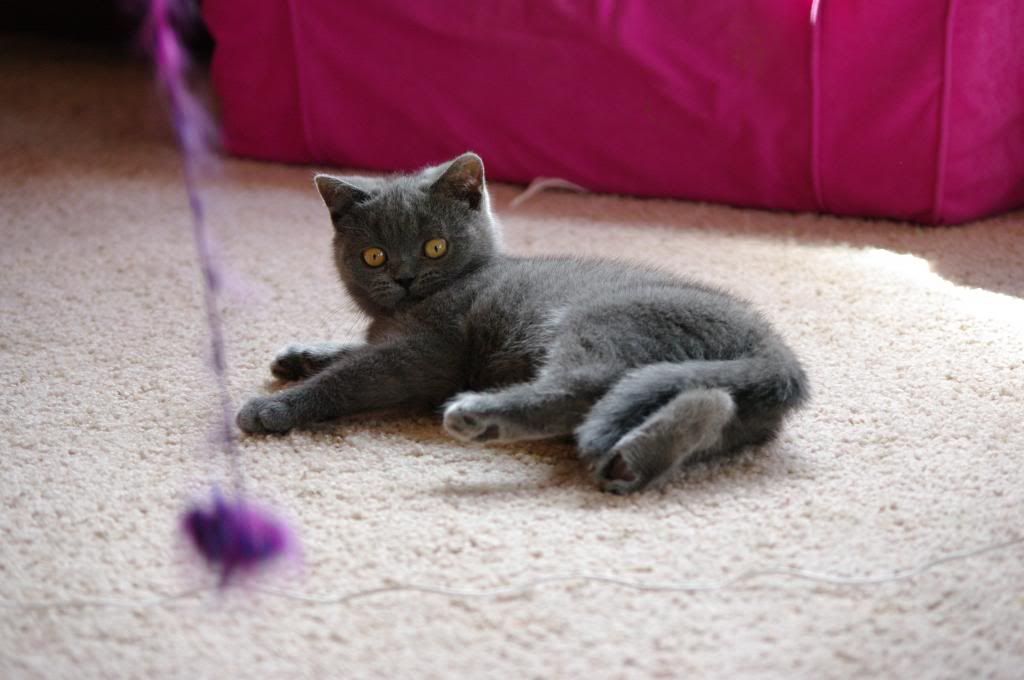 Jewel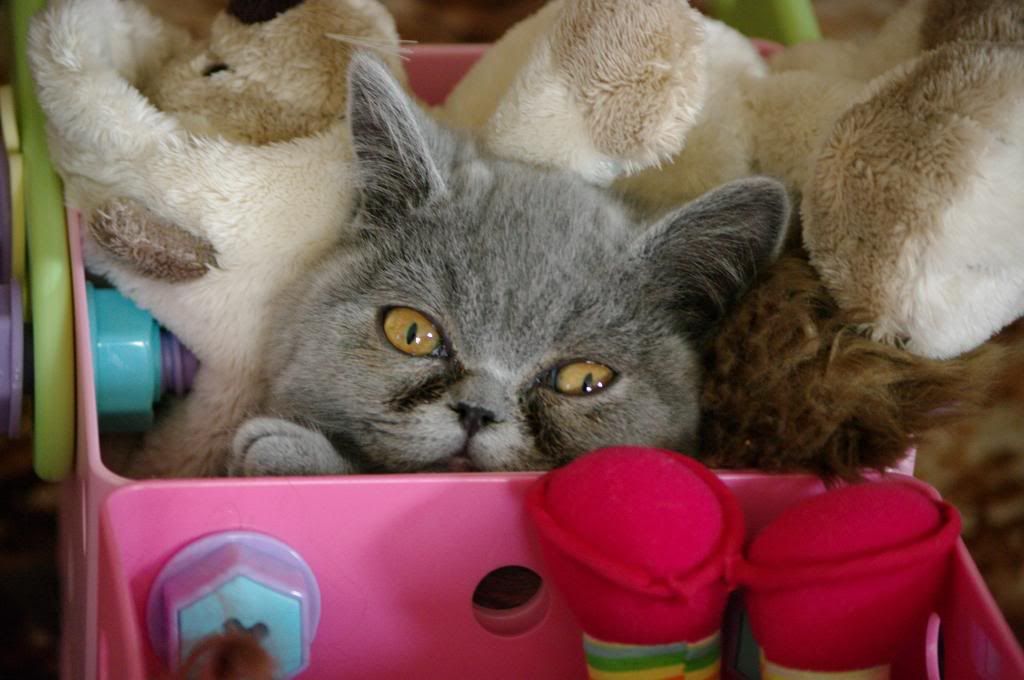 Oscar
I will share more photos with you later. Thanks for stopping by.
Gretchen